Takin' it easy
That's what I've been doing really.
Last weekend was going to be a dead relaxing one, just chill out, watch a bit of rugby and generally recuperate after a tiring week at work. But, Bleddyn rang me on Friday afternoon - "Mate, come down to Cardiff - quiet pint in the George, definitely not drinking all weekend".
Regular readers can guess what happened next. We did indeed have a quiet pint in the George, then a few more and then we descended upon Moloko, Cardiffs' premier vodka bar for a quiet vodka or two. There are SO many different flavour of vodka! I'd been there before but I was usually tanking so only ever ordered Strawberry flavour vodka. This time we ordered another type, it smelt nice but tasted bloody horrible - back on pints from that point. We ran into Glasgow Dave, a Scots lad from my old work in Cardiff who never came out with us unless Wales were playing rugby, when he'd give his all in supporting us (unless Scotland were playing of course) - a true Celt!
Saturday was going to be a nice relaxing day watching DVD's or something, anything that non-pubaholics did really. Nope. Two St.Davids boys Lewis and Carwyn were in Cardiff and had just bought two slabs of XXXX lager and needed some help to consume it. Bledd and myself obliged. We played rugby on the Playstation all day and ate dodgy chicken wings - Caz (Carwyn) claimed that he didn't care if he got HYPOTHERMIA from the undercooked wings! I on the other hand waited until they were completely cooked so I could avoid salmonella! Later on we were joined by Damian from Tenby and Cat from St.Davids also. We ended up in Clwb Ifor Bach (The Welsh Club, lush Indie venue in Cardiff) but also dropped by the 'Robin Hood' in Canton, infamously run my Mr and Mrs Church, parents of songstress Charlotte. Another messy night ensued with some excellent drinking games being played!
Sunday - It finally rained!! I've been waiting for that for weeks now! It's been great having all this hot weather but I can only take so much! I spent most of the day asleep, hoping that when I woke up I wouldn't feel so bad. It didn't really work.
Friday night we'd bumped into Steve (Good mate who manages in the George) and he mentioned that he was having a party on Sunday. Crap, not another one - Tell you what guys, it's hard being as popular as I am (ahem). I went along in the evening, loads of George staff had been there all day, there was a nice BBQ on the go and some good tunes playing out the window. It didn't really pick up until it started raining again, everyone piled inside the tiny terraced house and carried on with the partay. Went on to Gassy Jacks (location of the National Anthem scene in the film
Human Traffic
, if you've seen it) and then onto Lloyds bar in town. It was an okay night, I ended up getting soaked as I walked home. I bought an amazing pizza but in my drunken state I had ordered a Hawaiian with kebab on top - it didn't turn out to be nice. The lad that I was in the kebab parlour (like that word) with, Gwion thought that I was absolutely nuts - so did I actually.
Monday, didn't feel good but had two days of a training course to attend for work - this meant that I could switch off for a bit. A great start to the week!

A small drinking tour of Cardiff:-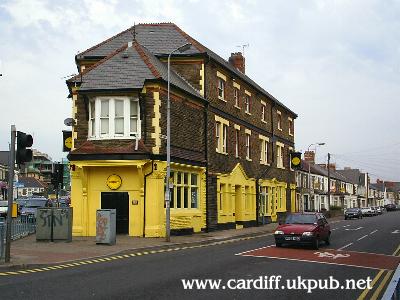 The George - The epicentre of our Cardiff social lives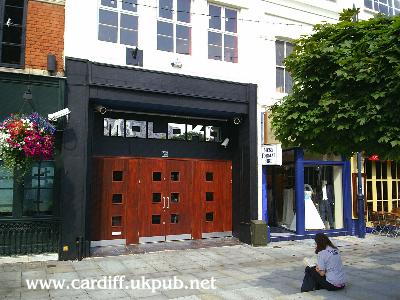 Moloko Vodka Bar - flavoured vodka = yuk.
The Gatekeeper Wetherspoon
The Robin Hood, owned by Charlotte Churchs' folks
Clwb Ifor Bach - Best alternative club in Wales, one of my favourites in the UK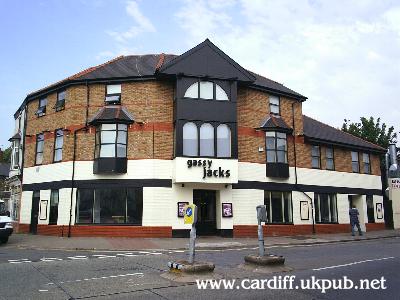 Gassy Jacks - Fine example of a student bar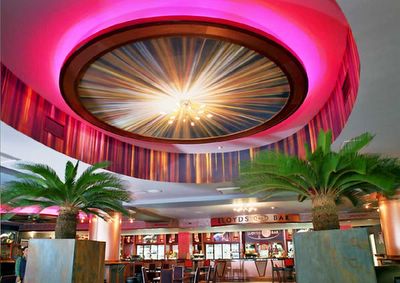 Lloyds Bar, The crockerton - pretty good place.