Y Llewod v Yr Ariannin (Lions v Argentina)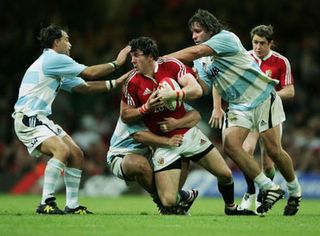 Shane Horgan hauled down - one of the few photos without Wilkinson in.
I'm not happy - I'm very angry.
I'm going to go to brush my teeth, go to bed and get some sleep before I make any more comments about the match.
Hopefully I'll be more constructive in the morning. To anyone that doesn't follow rugby - I'm sorry, I'll try and keep it brief.
Chris.